DIET AND ORAL HEALTH
Posted by MT WEST DENTIST
Dentistry
on Apr 28 2020, 07:15 AM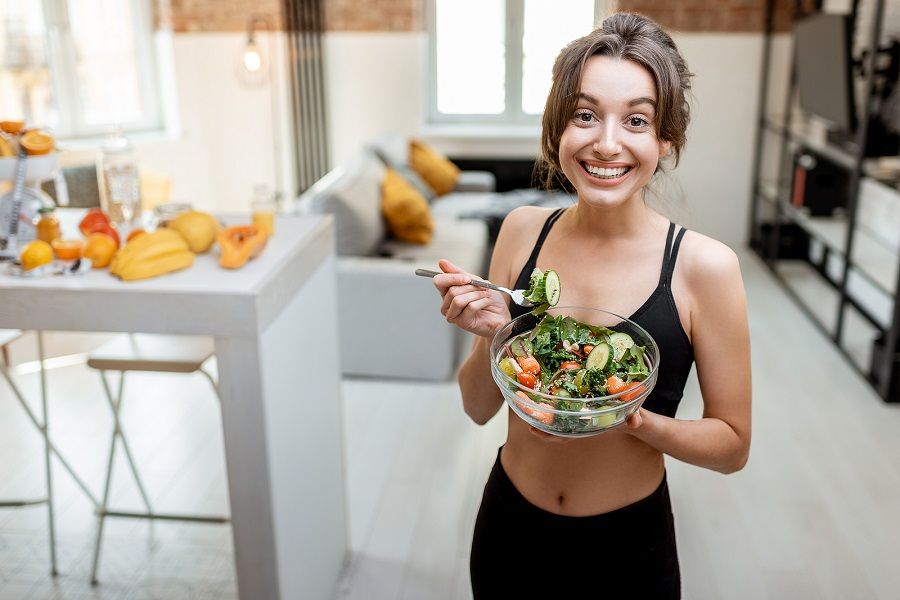 WHAT WE EAT and drink obviously plays a big role in our overall health, but in a way, it affects our oral health twice. Food and drink affect teeth and gums directly while we're consuming them, and then again indirectly after they've been digested.
FOOD AND DRINK'S DIRECT EFFECTS ON TEETH AND GUMS
A lot of the tastiest things we eat and drink can be pretty bad for our oral health. Harmful bacteria love to snack on any leftover traces of sugar when we eat empty-calorie foods like candy, cookies, cakes, or muffins. The more of these things we eat, the more the harmful bacteria are able to multiply and release acids onto our teeth, increasing the risk of decay.
Sugary drinks and sodas are especially harmful, especially when we sip them throughout the day, because that leaves our teeth constantly bathed in sugar and acid.
BETTER FOODS TO CHOOSE FOR OUR MOUTHS
On the other hand, some foods are actually good for our teeth, such as minimally or unprocessed whole food plant-based foods, such as leafy greens and almonds. These foods contain a lot of calcium and other important nutrients.
Even though whole fruits do contain sugar, they're still a much healthier choice than fruit juice or dried fruits, because their high water and fiber content help to balance the sugar and clean the teeth. When we eat fruits and vegetables, they stimulate saliva production, which washes away food particles and neutralizes acids. We also get vitamins C and A from produce, and these are important for gum health and tooth enamel, respectively.
SNACKS VERSUS OUR TEETH
When we eat is almost as important as what we eat. This is because every time we eat, it resets the clock on our saliva neutralizing the acids in our mouths, increasing the amount of time our teeth are vulnerable. We recommend limiting eating and drinking (unless it's water) to mealtimes. If you simply must snack, we encourage you to select something unprocessed, like fruits, vegetables, or nuts.
4 QUICK TIPS FOR LOWERING THE RISK OF CAVITIES
To summarize, here are four important takeaways for keeping your teeth strong and healthy:
Brush twice a day for two minutes to remove sugars and food particles
Keep the snacks to a minimum and choose minimally to unprocessed snacks
Avoid foods and drinks that are high in added sugars
After eating or drinking, swish with tap or alkaline water to aid in neutralizing the pH of your mouth
ASK US FOR MORE NUTRITION-RELATED DENTAL HEALTH TIPS!
We're always here to answer our patients' questions about dental health, including its relationship with what we eat and drink. We want our patients to have all the information they need to make great, mouth-healthy choices!